Make the website to benefit your Automotive business
Catchy, inspiring web design is imperative to achieve the success of your Automotive Business website. Today's web market grows more competitive than ever, and clients are using faster devices,  advanced software, and speed internet connections. 
The flawless user experience is vitally expected. As so as innovative details and awesome reliability. If your webpage can't support major advanced features, loads slowly than 3 seconds, has some trouble with compatibility issues, or just doesn't attract the look, it will slow down all your attempts to increase sales with digital traffic. Our Automotive Web Design team is experienced in pixel-perfect improvements and state-of-art web features.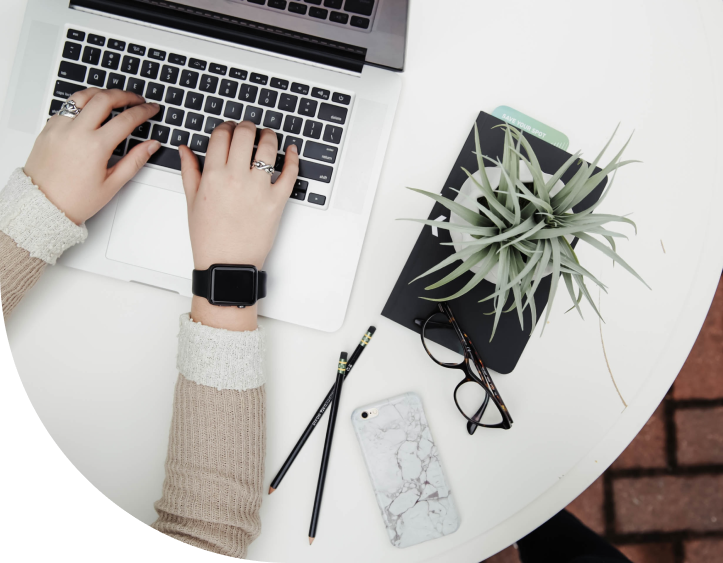 Do you know how many relevant leads attracts your design?
We are an automotive marketing specialist agency specialized in providing web design for car dealers at UX, advanced interaction development and visual design. Dealer Buzz experts refine every website page to make clear possibilities for converting visitors into customers. That's why our web development services for car dealers are focused on performance and usability as the center point of our web design projects and corner point in lead generation strategy.
We start every automotive website design project with an exploring process that shows us a deep understanding of your business and the best way to develop your benefits. This research is necessary to our design strategy process because it allows creating design features to fit your expectations and needs.
We have over 15 years of experience in delivering marketing services to automotive websites.
We're here to share story &
more news from resource library.
SEARCH ENGINE OPTIMISATION
CREATIVE WEB DESIGN AND DEVELOPMENT
At first 2 seconds, people decide to visit the page or not – it highly depends on the Web Design appearance
Why people choose Dealer Buzz services?
Web Development Services for Automotive Industry
We help our clients achieve their business goals by using different development tools and tie them to marketing channels and Automotive Web Design Services.
Integration For Best Practice
Web Design for Automotive Industry becomes more relevant with up-to-date features and innovative approach.
Building As Your Target Customers Expect
Building in proper ways makes your web design for car dealerships match customers' expectations and turn them into leads. 
Design Your website
Once we've completed the research phase, we work with you to develop a detailed style prototype and design specification. 
Scale And Maintenance Your Software
We use up-to-date software to fill requirements both technical and marketing specifications of Web Development Services for Automotive Businesses.
Making Your Site Mobile Friendly 
Nowadays automotive dealership websites are visited from smartphones more recently than laptops, so customers wouldn't try to read you if the site is not convenient.
Why Web Design Is Important For Automotive Sector
A full-stack web development delivers highly available, proper-functional, look-engaging web design for platform-based and custom web solutions relevant to automotive website providers
Automotive Web Design & Development Tips and Strategies
Good web-design strategy begins as a full website exploration to get understand its strong and week sides of design & interface.
The Dealer Buzz experts make a review of a written description for each site page and check if there can be any updates for the website, 
After check-up code and design issues, it's time to explore how various items interact with each other, and how they act for different user's demands.
Finally, we get a perfect balance for usability and interface to establish the new look and behaviour of the website. 
How can you profit from Q-online service?
The Q-online team will trace your design process step-by-step to a detailed prototype. Our strategy is always built on the auto dealer web specifications and provides design development that allows you to see how everything comes together. Our experience allows us to identify any missing components or ineffective slowdown issues. We offer the best support for your business services.
Ready to speak with our Experts?
If you are interested in effective changes to your website look, we can help you to improve automotive website design. Q-online is using up-to-date technologies for web-development to provide the best traffic results.
We can advise you with every step of deciding to consider the most beneficial options for design and marketing strategy. The UK-based web development Dealer Buzz team is qualified, with over 15 years of experience in developing complex websites for successful automotive brands. Whether you're just starting your online sales or looking to boost current efforts, Q-online strategy, design, and development experts will help you to build progressive and reliable websites and digital products.
PAY PER CLICK ADVERTISING TAKES TIME TO MASTER AND MOST COMPANIES LOSE MONEY FROM IT, BECAUSE THEY;
If the site content is hard to notice – nobody read it
Feel free to call us with your questions.
SIGN UP FOR OUR NEWSLATTER