Social Media Services for Automotive Industry
Social media is a perspective business tool that can give you an outstanding advantage over competitors.
While social media pushed up as a method of communicating with consumers, there appeared some leading authorities platforms like Twitter, Facebook, and LinkedIn. Social media sites are fantastic mediators for building custom communities, driving traffic to company websites, and getting revenue through conversions.
Dealer Buzz has developed a complex of social media services to assist brands in the UK and around the world get full advantage of social media possibilities.
Dealerbuzz has a unique approach to Social Media Services for the Automotive Industry based on over 15 years of experience developing, implementing, and mastering effective social media strategies on behalf of our clients.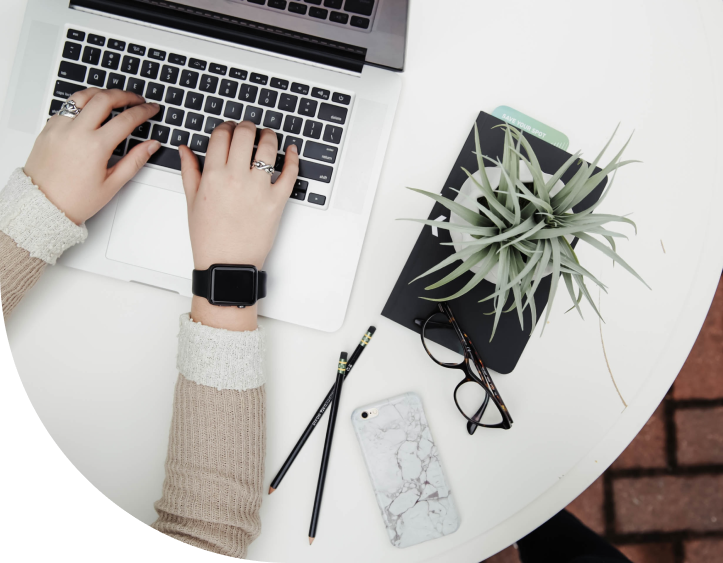 Dealer Buzz has massive experience in researching and developing Social Media services for Car dealers. Our expert team  works with leading, involving Automotive Social Media Services for car supermarkets and other automobile sites to manage client's presence in social media for best results
We're here to share story &
more news from resource library.
SEARCH ENGINE OPTIMISATION
CREATIVE WEB DESIGN AND DEVELOPMENT
Thinking, how important Social Media Services for Car Dealerships are?
"38% of customers report they'll consult social media next time they purchase a car. 84% of all automotive clients are on Facebook and 24% of them used Facebook as a resource for purchasing their last vehicle. "
Modern Automotive Social Media Marketing
We do not believe that you can be everywhere at the same time. There are over a thousand social networks in the world, but even the top 5 is too many for one brand to effectively deal with it on its own. We help our clients conduct internal and external discovery to gain a clear understanding of their brand, share their message and concretize the audience. Basing on proven information Dealer Buzz helps them focus on the right platforms for Automotive digital marketing unique situation and archive their business goals by using the online marketing channels
Why Social Media Marketing Is Important For Automotive Sector
Our design team understands that social media is a unique means of communication and content consumption. That's why we help brands optimize their content and develop new content to address specific social media challenges. optimizing mobile devices, focusing on speed and matching tone all play an important role in the development of content for social networks.
Automotive Social Media Marketing Tips and Strategies
Paid / Earned traffic Mix
Each social media platform allows brands to create profiles and engage with users, and major platforms have introduced adware programs that allow brands to reach users through paid marketing. Our strategy includes a healthy mix of paid and earned social media, as well as specific tactics for each strategy.
Creative posting
Content is an important part of Social Media Management for the Automotive Business
today, and brands are in a rush to promote their product on social media. Successful content strategies address the unique challenges located by small screens, short attention lag, and crowd feeds. We work with Car dealers to create new content and optimise existing content for the Automotive Industry's social media success.
Social Media Management to Build Community
Social media capacity is more than just driving traffic or acquiring new customers. It's about building brand credibility, provide a committed community, and enhance ongoing engagement. We help automotive social media clients to build communities on strategic relations and effective corporate promotion. We interact with users, partners, and influencers in accordance with general ideas and brand positioning. We are adept at responding to negative messages that turn frustrated people into brand lovers.
Tracing and reporting
With over 15 years of social media experience, Dealer Buzz learned which metrics affect your bottom line and which ones look good on paper. We track important metrics on a daily basis and use the collected information to quality improve the auto industry social media
strategies of our clients. If our experts manage your social media presence, we focus on relevance and ROI.  Social Media Management will make you understand what you are spending your budget.
Social Media Marketing For Car Dealerships
The social media area is no longer consumers or "fashion brands" ultimate presence Moreover, the world's largest automotive companies use social media marketing for communicating with the world and work for their goals. Dealer Buzz automotive Social Media Marketing Services can help you grow up the brand and customer base. in case you are a B2B or B2C organization, we develop your personal strategy. By focusing on the relevant channels, the smart tactics, and the engaging ideas, you will make a lasting impact on a global scale.
How Q-online Help Your Automotive Business
Almost all Internet users have profiles in a few social networks. Top platforms such as LinkedIn, Instagram, Facebook, Snapchat, and  Twitter empower the automotive industry for active engagement with consumers on a regular basis.  building trust and brand awareness while increasing website traffic and revenue. A complete set of Social Media Dealer Buzz Services is designed to meet all of your social media marketing needs.
Our Social Media Services
Almost all internet users use one or more social networks. Platforms such as LinkedIn, Twitter, Facebook, TikTok, and Instagram give brands the opportunity to actively engage with consumers on a regular basis. Our automotive social media agency builds credibility and brand awareness while increasing website traffic and revenue. Dealer Buzz's offer of social media services is designed to meet all of your social media marketing needs.
Ready to communicate with our Social Media Experts?
If you're ready to use all advantages of social media, consider choosing Dealer Buzz as your partner. Whether we are acting on behalf or helping your company's internal team, our experts can manage you to positive results that impact your profit. Call us to start!
Auto dealer social media marketing can rise up any car business with our mindful approach and time-proved strategy.
Get the best place at Automotive Social Media Marketing – talk to our experts, how-to!
SIGN UP FOR OUR NEWSLATTER