Best SEO marketing services for car dealerships
SEO services for the automotive industry have become an important part of the online dealership's success. It seems quite common to make it but if you are not  SEO-specialist, there still can be some unclear details. Dealerbuzz is an automotive marketing SEO agency with 15-years of successful experience. We can help you to improve the SEO marketing strategy for your site and bring it to the top3 position in search statistics results for automotive topics.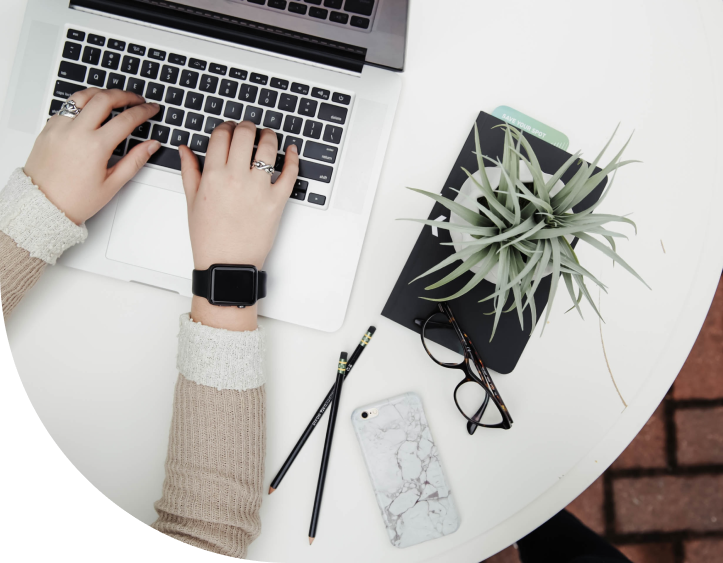 Dealer Buzz has massive experience of working with leading car supermarkets and popular automotive sites.
We're here to share story &
more news from resource library.
Automotive SEO tips are used to make your site the best place for customers, attracting new leads who are looking for services that you provide. The number of site visitors can rise up to 90% with good SEO.
How to succeed your automotive company with SEO?
Automotive SEO tips are used to make your site the best place for customers, attracting new leads who are looking for services that you provide. The number of site visitors can rise up to 90% with good SEO.
What's the secret of SEO?
From the beginning, SEO services for the car dealers industry start at creating a webpage adapted for your dealership.  Automotive Seo agency goes through the optimization, customizes content, makes link building, and many other related steps. 
Search engine optimization uses numerous strategies that can make effective even season-depending businesses. The Dealerbuzz is a conversion marketing agency team with extensive knowledge of automotive SEO. We are ready to meet all your expectations and immediately start building the exclusive strategy to receive your goals
Dealer Buzz provides complex marketing support for company's to help you achieve the best conversion that is possible.
SEO services for car dealerships include the correction of relevance and navigation links, founding effective meta tags, catchy titles, good-reading content and keywords.  We can help your dealership site rank the highest position on search engine result pages (SERPs).
SEO services that make important car dealership business promotion
SEO that is designed specifically for car dealers magnifies the conversion that your dealership will get from consumers who are in the market.  r by targeting the keywords used throughout the research and buying process.
Automotive SEO Tips and Strategies
1. Your website's impression
"You have only one chance to make a first impression" people say, and over 90% of potential buyer's impression goes from your website. The first look has to make it outstanding!
Is it easy to do purchasing online and is it comfortable to reach your dealership car information? The website should match most of the needs and interests of your designated market area (DMA). Moreover, your website needs to rank well to stand out from the competitors. The great SEO marketing goal is to have a website that is designed and maintained in such a way to rank best with Google's search results.
2.
Good text options
Make sure that your introduction has at least 400 words on the homepage.
Check is there your address and phone number mentioned on all pages of your site, as well as all of the local areas you serve.
Consider if your pages include all necessary tags like title, H1, meta description and image alt attributes. Be sure that the text and title are clickable.
For better navigation create a search bar and some social sharing plugins
3.
Share content that is useful for your visitors
As you know, Search engines like fresh and relevant content. Digital content strategy should be focused on creating relevant and unique texts that your customers will find valuable.
Does your car dealership posts new and interesting content regularly? Not common changes as updating inventory or listing any monthly specials.
Better to provide a blog or news section with some interesting information about the cars you sell. If it is also the most recent information that people are looking for at Google. Likewise, you can add value to create local content that people in your DMA will want to read. A weekly blog post size should go between 350-500 words. But remember, it isn't all about you. Topics should include information that the community actually wants to know about.
4.
Visualize your content
You need to include high-quality and unique images, videos and other media with your texts about car listings to increase the interest of your potential audience' about your vehicle. Car topics should also be written brightly and regularly. Consider including pictures on seasonal car maintenance, illustrate the new model launches, and show the visual difference of the current specials.
Each post has to be locally optimized: include city and state information, related images along with title tags, alt text, and meta descriptions. Also do not forget to share an embedded GMB (Google My Business) map for each blog post of your site.
5.
Claim your company on Google My Business
 It's an important and easy step for businesses and organizations to manage their online presence with Google.
Your Google My Business page should contain the all right information to make a positive impact on your internet traffic. In addition, you can make it easier to find you for people with contact details, categories selected, time, profile and title image, and a description of your business.
Make sure the name, address, and phone number (also known as NAP) details appear in the same way both on your Google My Business page and on your website. It is better always use the same NAP layout across all websites for your car dealership.
How Q-online Help Your Automotive Business
Did you know that writing the relevant long content, is not effective without outgoing links? We can make your wide backlink portfolio increase your traffic and enrollment and make it measurable.
Our SEO marketing Services for car dealerships
Ready to speak our SEO Experts?
Dealerbuzz team is available for any SEO task you need. If you do not know what to start with, buzz us for a free consultation. We will discover your SEO-requirements step by step and build your individual strategy to achieve all mentioned goals. Feel free to ask your questions by phone, email, or any other way that is common for you. Our automotive SEO agency is ready to help you.
Every SEO tip that works bad rise up your advertising costs from 5% to 80%
Dealerbuzz can set up your SEO services for the automotive Industry and reduce fees for the most effective advertising 
SIGN UP FOR OUR NEWSLATTER